REGUPOL cooperates with the Leichtathletik-Verband Nordrhein
Ever since Usain Bolt set his stunning world records on the blue REGUPOL track in Berlin, it has been impossible to imagine athletics without the family business. Since then, REGUPOL has built numerous running tracks all over the world - also for the Leichtathletik-Verband Nordrhein. The barrier-free running track at Sportpark Nord in Bonn is only one example. The city of Bonn inaugurated the renovated sports park with the 2022 State Games of Special Olympics NRW. "Due to numerous projects that we have realised in the region of the association and already existing connections that we have built up over the past years, the cooperation is a matter close to our hearts," says Lena Grosch, marketing officer at REGUPOL.
What does that mean in concrete terms? Such cooperation is a win-win situation. More and more medium-sized companies, especially those with roots in their region, are realising that social commitment makes a difference. "We expect the 'usual' benefits of such a partnership from this contract, for example the increase of our brand awareness," says Lena Grosch. "On the other hand, we understand a cooperation like with the LVN as an effective contribution of REGUPOL in the community."
The Leichtathletik-Verband Nordrhein is one of 20 state associations in the Deutsche Leichtathletik-Verband (German Athletics Association). It is organised in the Landessportbund Nordrhein-Westfalen. With a membership of about 68,000, the LVN, which is currently celebrating its 50th birthday, is one of the largest state associations in Germany. "Long-term partnerships are the result of - often - years of 'relationship work'. We look forward to supporting the LVN in the future," concludes Lena Grosch.
Media download
Contact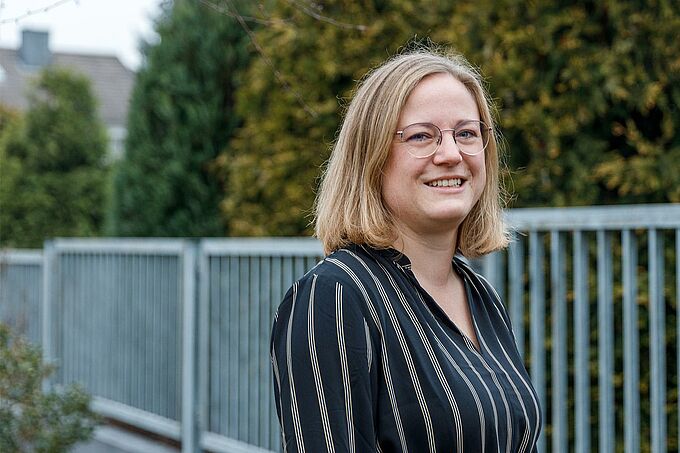 Lena Grosch
Marketing
+49 2751 803 240
l.grosch@regupol.de