Increasing interest among design community in recycled rubber flooring
Our AIA approved course for Regupol Revolution is among top 20 best performing on AEC Daily. This course qualifies for 1.25 AIA/HSW LU.
This course examines rubber flooring through the environmental and social lens of sustainability. Key attributes of rubber flooring are discussed along with the ample opportunities for application and contribution to improving building occupant health and safety. The course concludes with several case studies to help illustrate how recycled rubber flooring has been able to enhance the learning and working conditions in numerous settings.
"Rubber has been recycled from more than a century and used in recycled rubber flooring for over 65 years," said Bill Neifert, Commercial Sales Manager for REGUPOL. "Our course helps broaden the mind, boosts imagination, and shifts your perspective of rubber flooring forever."
The Revolution collection blends shredded and cleaned post-consumer tire rubber, vibrant marbleized chips, and a low VOC binder to create a smooth, sleek resilient floor in 4mm thickness and 46 standard color combinations. It's available in looks inspired by refined marbles and precious stones to eye-catching, colorful textiles. Revolution is suitable in corporate, education, health care, retail, and hospitality settings. It offers remarkable durability, low maintenance, design flexibility, ergonomics, and excellent sound absorbing qualities. In addition to being GreenCircle certified, Revolution can help a building earn points in several LEED certification categories.
AEC Daily is one of the largest providers of continuing education to the construction, architectural, interior design, and engineering communities. Complimentary courses are available 24 hours per day, 7 days per week, with automated credit reporting to numerous organizations across the United States and Canada. Architects, engineers, interior designers, and other construction professionals rely on AEC Daily to maintain their accreditation and keep them up-to-date with new products and technologies.

About REGUPOL America: REGUPOL America LLC, is the United States subsidiary of German-based, REGUPOL BSW (Berleburger Schaumstoffwerk GmbH), a third-generation company founded in 1954. Headquartered in Lebanon, PA, the company manufactures Aktiv (sports and fitness flooring), Revolution (commercial flooring), Sonus (impact sound insulation and vibration isolation), as well as LoadSecure (friction mats for load securement). Over 115 million pounds of recycled rubber is transformed every year to create environmentally sound solutions. More than 110 million square feet of product is sold each year, with distribution in over 100 countries. Made of 100% post-consumer tire rubber, pre-consumer industrial EPDM rubber and additional renewable resources, REGUPOL America uses the finest raw materials and state of the art manufacturing. For more information about our products visit www.regupol.us.
Contact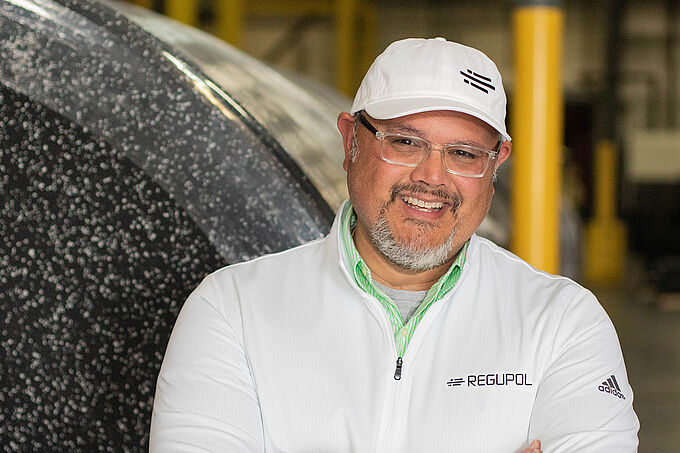 Wil Younger
American Marketing Manager
800 537 8737 124
wy@regupol.com